NAMA High Quality Bias OTR Tire
2021.04.28
We are glad to offer you NAMA brand high quality bias OTR tire.
NAMA launched 17.5-25 with tread depth up to 46mm(super deep), the tyre is very popular in Africa, especially South Africa.
Pls check below for more technical data and let us know if you're interested, we will quote per your reply.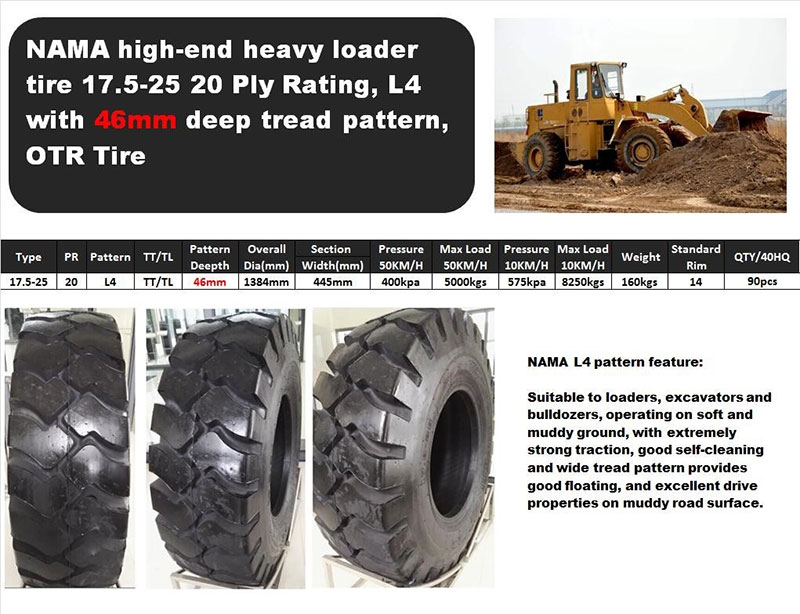 More bias OTR tyre size range and pattern design can be found as below: